BIO
"

A Sucessful life is doing what you love to do, and being with those your Love. "
The Story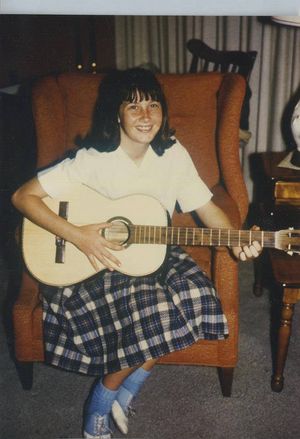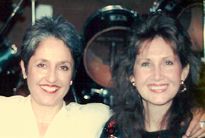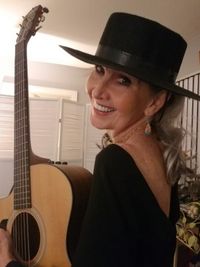 Suzanne Shea... born and raised in San Diego California  grew up listening to a wide variety of music: The Ray Conniff Singers,  Martin Denny Orchestra,  Chuck Berry,  Elvis Presley, The Doors,  Beach Boys,  Beatles,  Sam Cooke, Otis Redding,  Joan Baez,  Kingston Trio,  Pete Seeger,  and Peter Paul and Mary.  She'd nab her sister's transistor radio and place it under her pillow each night learning all the Top40 hits,  word for word,  then head down to her cousin Kate's house,  where they'd learn songs from current Musicals.   Add in mandatory school Choir that required she learn  three and four part  harmonies on intricate pieces of music in Latin,  a Mom who loved to sing songs of the 30s and 40s around the house,  and a Dad who knew a lot of old Irish ditties, and by age 12,  little Suzie knew "variety"  was going to be a key factor in her music life.  At age 13 Suzanne got her first guitar and that sealed the deal; in two years she started playing small coffeehouses and was on her way. 

From the  "steak and ale" chain restaurant gigs five and six nights a week in a duo, then as Solo,    to the fingertip-numbing 6- hour/  6-nights a week in Las Vegas and Lake Tahoe hotels as a Solo, to the super-sized Country Music stages in northern California working with some cream -of- the- crop  musicians,   to the full circle return  back to her roots playing Solo and Trio in  intimate cafes, Suzanne has paid her dues and then some!   For fun she  enjoys singing locally in hometown San Diego. .Suzanne also loves to sing in hospitals and nursing homes and senior communities.  When all the stars align, she also  heads  to the UK and Europe with a small guitar on her back,  sharing her music.

It  doesn't surprise her at all that three generations, here and abroad, sing along with her song selections; these are well-written songs, songs with "legs", handed down generation to generation. She considers it a privilege to keep those songs going strong. Suzanne is sure to throw in some of her original songs as well she has penned along her road…a road that just keeps going!